You will see the first pics from our visit at the Boundcon 2008. We went there for 2 days and spend the time
for shopping, meeting lovely friends like Pupett ,Petra, Anna...and did a great photoshoot with Bijou Baroness.
Monica was in trouble while she was around the exhibition. Two Rubbergirls discipline her, because she was
a naughty school girl, looking around at the stand of http://www.die-geschichte-der-o.de and www.era-design.eu
and they decided to bondage her at the BDSM Meubles de Roissy stand.
We did another kinky shooting outdoor at the Boundcon area.
The galleries and video are comming soon !!!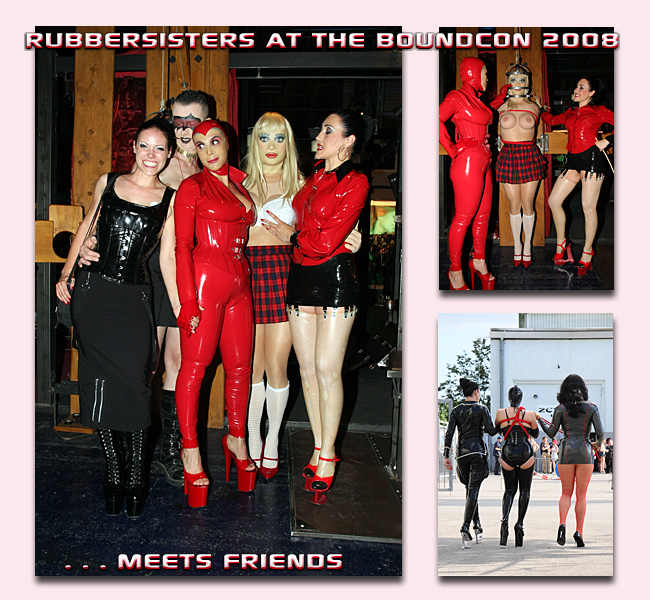 Your Rubbersisters
Monica & Jacline