GLORYLAND - ein neuer und heißer Party-Stil, der am 12. Oktober 2019 in München stattfindet.
Eine extravagante Mischung aus Party, Cabaret, Boutique-Hotel und Club mit Live-Kunst & Künstlern aus allen Genres von Musical, Theater, Burlesque, Kabarett, Oper/ette bis hin zu Travestie & Drag.
Bei der Premiere präsentiert die Entertainerin, Bayerns Show-Ikone und GLORYLANDs Mistress of Ceremony Gloria Gray neben sexy Go-Gos und der bunten GLORYLAND-Family auch die Rubbersisters als Candy Girls, Künstlerlegenden wie Film- und Musicalstar Yamil Borges, Theater- und Filmschauspielerin Dolly Dollar, Namenspatronin von Dollys Disco (DD) im Basement, Operettensängerin Ruth Megary, Deutschlands älteste, aktive Bühnenkünstlerin mit 97 und Danielle Marques aus Brasilien, weltweit mehrfach ausgezeichnete "Miss Trans Beauty Queen", die sich in voller Eleganz und Schönheit entblättern wird.
Ein Event zum Staunen, Tanzen, Flirten, Netzwerken & mehr, bei dem sich Gäste, Kunst & Künstler hautnah vermischen. Ein Treffpunkt für Party-People, Kunstfreunde & Nachtschwärmer auf der Suche nach perfekter Abwechslung und dem wilden Tanz auf dem Vulkan.
Dresscode: Dress to impress!
Tonight is YOUR Night!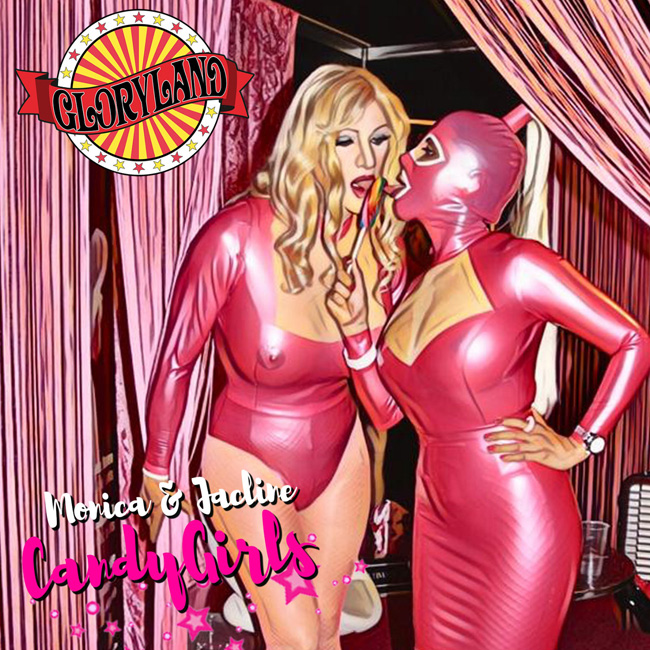 GLORYLAND - a new & hot Style of pARTy happening in Munich, 12. Oktober 2019
An extravagant mix of party, cabaret, boutique hotel and club with live art & artists from all genres ranging from musical, theater, burlesque, cabaret, opera / ette to travesty & drag.
At the premiere, the entertainer, Bavaria's show icon and GLORYLAND's Mistress of Ceremony Gloria Gray will be presenting sexy go-gos and the colorful GLORYLAND family as well as the Rubbersisters as Candy Girls, artist legends like movie and musical star Yamil Borges, theater and film actress Dolly Dollar, the name patron of Dolly's Disco (DD) in the Basement, operetta singer Ruth Megary, Germany's oldest, active stage artist with 97 and Danielle Marques from Brazil, worldwide multi-award winning "Miss Trans Beauty Queen", who will defoliate in full elegance and beauty.
An event to be amazed, dancing, flirting, networking & more, where guests, art and artists get together first hand. A meeting place for party people, art lovers and night owls in search of perfect variety and the wild dance on the volcano.
Dress code: Dress to impress!
Tonight is YOUR night!


Rubbersisters
Monica & Jacline