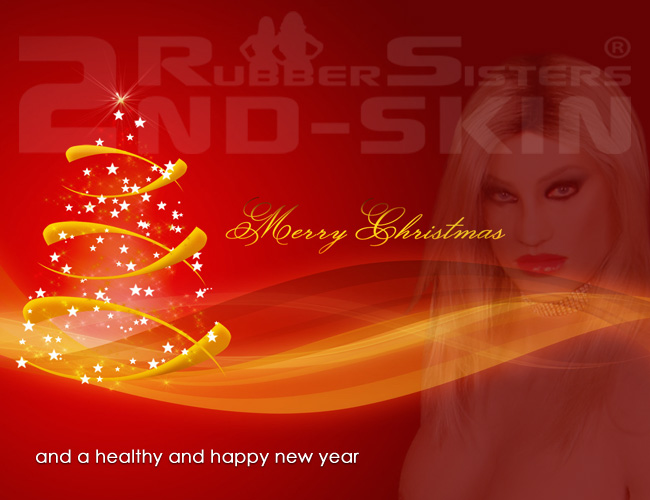 Ein anstrengendes Jahr neigt sich dem Ende zu und Weihnachten steht vor der Tür. Wir nehmen dies zum Anlass und bedanken uns herzlichst für das entgegengebrachte Vertrauen und wünschen ein besinnliches Weihnachtsfest. Ohne Eure Unterstützung und Treue wäre eine Weiterentwicklung unserer Produkte nicht möglich, vielen Dank. Freue Dich auf viele neue Produkte und spannende Transformationsgeschichten im neuen Jahr 2021.
A busy year is coming to an end and Christmas is just around the corner. We take this as an opportunity and thank you very much for the trust you have placed in us and wish you a Merry Christmas. Further development of our products would not be possible without your support and loyalty, many thanks. Look forward to many new products and exciting transformation stories in the new year 2021.

Auch dieses Jahr bieten wir Dir als Dankeschön unseren vergünstigten Weihnachtsgutschein für eine Jahresmitgliedschaft bei Rubbersisters. Die Mitgliedschaft beginnt nach der ersten Anmeldung und endet automatisch nach einem Jahr. Eine Kündigung ist nicht erforderlich.
Also this year, as a thank you, we are offering you our discounted Christmas voucher for an annual membership at Rubbersisters. The Membership begins after the first registration and ends automatically after one year. Cancellation is not required.
The Rubbersisters
Monica & Jacline