Newsletter
Träume werden wahr!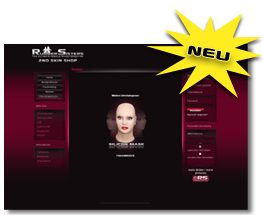 Wir freuen uns sehr, Euch mitteilen zu können, daß wir nach langen Vorbereitungen unseren eigenen Internetshop www.2nd-skin.com zum 01. Februar 2009 eröffnen.

Wir bieten Euch eine neue Einkaufsplattform mit Produkten aus Latex und Silikon, für eine authentische Mann zur Frau Transformation, die keine Wünsche mehr offen lassen.

Alle Produkte und Outfits sind speziell für Crossdresser, Transgender, Transvestiten, TGirls, Drag-Queens, Gummipuppen Liebhaber, Maskenfetischisten sowie Frauen mit nicht so üppigen Rundungen entwickelt worden.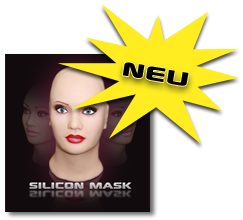 Wie bereits in verschiedenen Galerien auf unserer Homepage www.rubbersisters.com gezeigt, bieten wir Euch nun unsere selbst entwickelte Silikon Frauenmaske " Gloria " und verschiedene Transformationsanzüge an.
Überzeugt Euch selbst und werft gleich mal einen Blick auf unsere neue Homepage www.2nd-skin.com, die neue Generation in Sachen Transformation.
Liebe Grüße
The Rubbersisters
Monica & Jacline

Newsletter
Dreams will getting true !!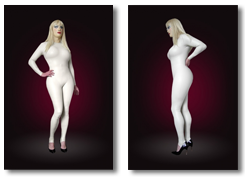 We are pleased to announce that we are just did the final touches to our new "2nd-skin" shop which is now open !!

A totally new idea, centered around special outfits and items for cross dressers, transgender, transvestites, t-girls, rubber dolls, latex lovers and everybody, who like to transform himself.

All items are developed and proofed several times from our self. We are very proud, that we can offer you our new female mask "Gloria".


Also we offering you different transformation suits made out of latex and silicon. The ultimate female transformation – get your dreams come true!!
Yours Rubbersisters
The ultimate female Transformation
Monica & Jacline.

And remember, life is short, so don´t waste any time in your life, just enjoy it !!